The Azaire has only been out for a few weeks, and we've already had some fantastic feedback! One of the main reasons its going down so well, is thanks to our amazing pattern testers who helped us finesse the pattern, hone the instructions and ensure it was all perfect for release. So we thought to give these lovely ladies their dues, we'd do a round-up of their fantastic makes.
First up, we totally can't get enough of Mady's cheeky Azaire. She shortened the top and made a slightly bigger size to create her gorgeous lace version - so flattering!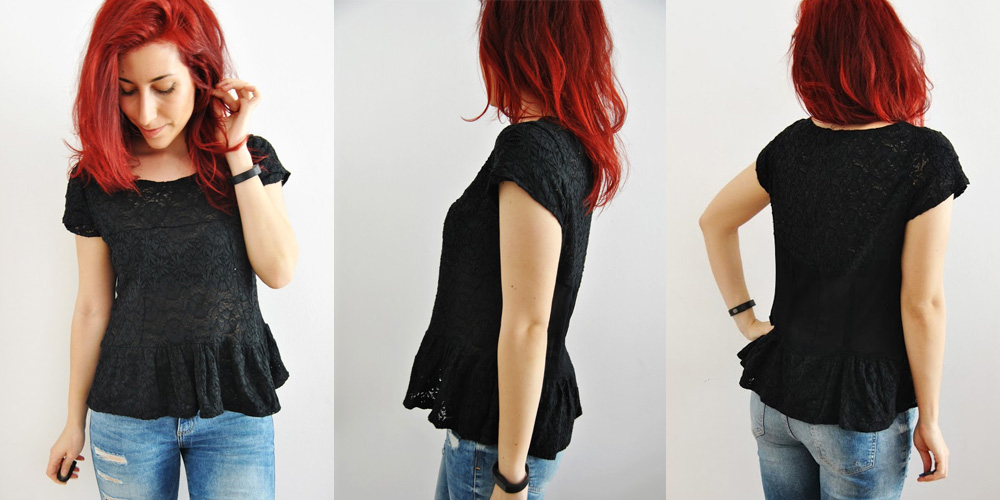 Angela's version couldn't be more different. She made a super chic burgundy dress which she wore to a wedding, showing that The Azaire is perfect for dressing up for special occasions!

This cute blue Azaire was made by Alison, who removed the peplum to create an everyday top, perfect for her busy job as a teacher! (Love that colour on her!)

Sabina made such a sweet top with petal sleeves using bird printed cotton poplin. That fabric is so cute!

Clare used a slightly stiffer fabric to make a crisp, sophisticated top that would look great dressed up with a pair of slim-fitting capri trousers and some simple gold jewellery.
Anja's colourful top would be perfect to wear on warm summer's days, possibly with a cheeky glass of Pimms!

Neela used a flirty bright red double crepe de chine to sew up her Azaire dress, which just looks so stunning on her and shows how well The Azaire can work in a plain colour.

Poppy in Stitches's hedgehog print Azaire shows how versatile the pattern is - this one is just perfect for autumn layered with a snuggly cardigan.

Winnie made a chic, crisp white version of the long sleeved top which shows off the shape of the garment to perfection!
It's always amazing to see how differently people interpret the same pattern, and we absolutely love seeing photos of your makes. Our pattern testers not only helped us to refine the pattern itself, but also helped us to see all of the possibilities with The Azaire - loose, fitted, long, short, bracelet or petal sleeve, they're all stunning! Thank you ladies!